Gantry
Documentation and assembly instructions for the FarmBot Genesis gantry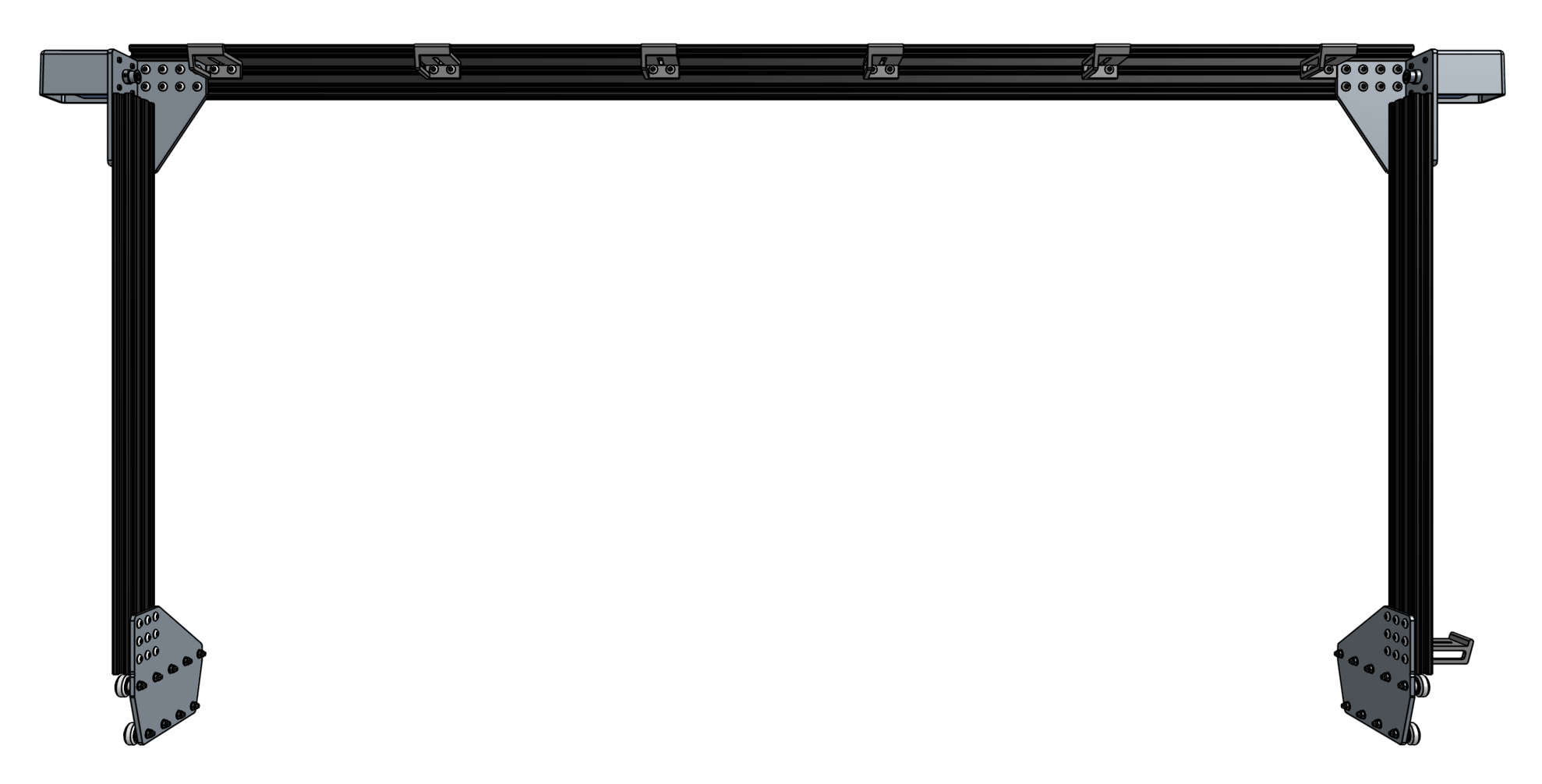 Note: This image is of the back side of the gantry.
Component list
To prepare for assembly, gather all the components from the table below and lay them out in a logical manner. To complete the assembly in the next pages, you will also need the following tools:
2 hours
This is the estimated time it will take to assemble the Gantry.
What's next?