Standard Magnet
These magnets keep tools attached to the UTM.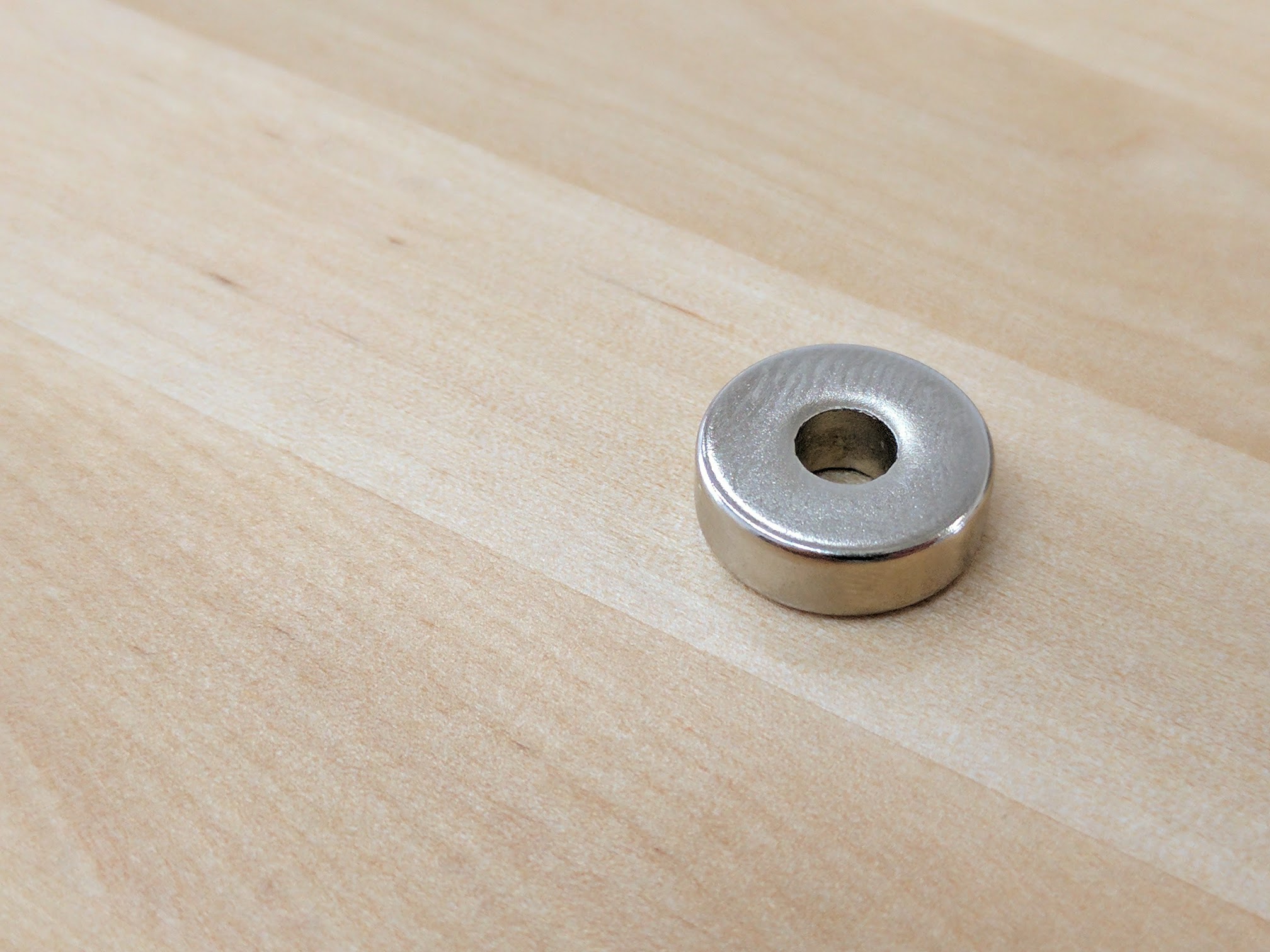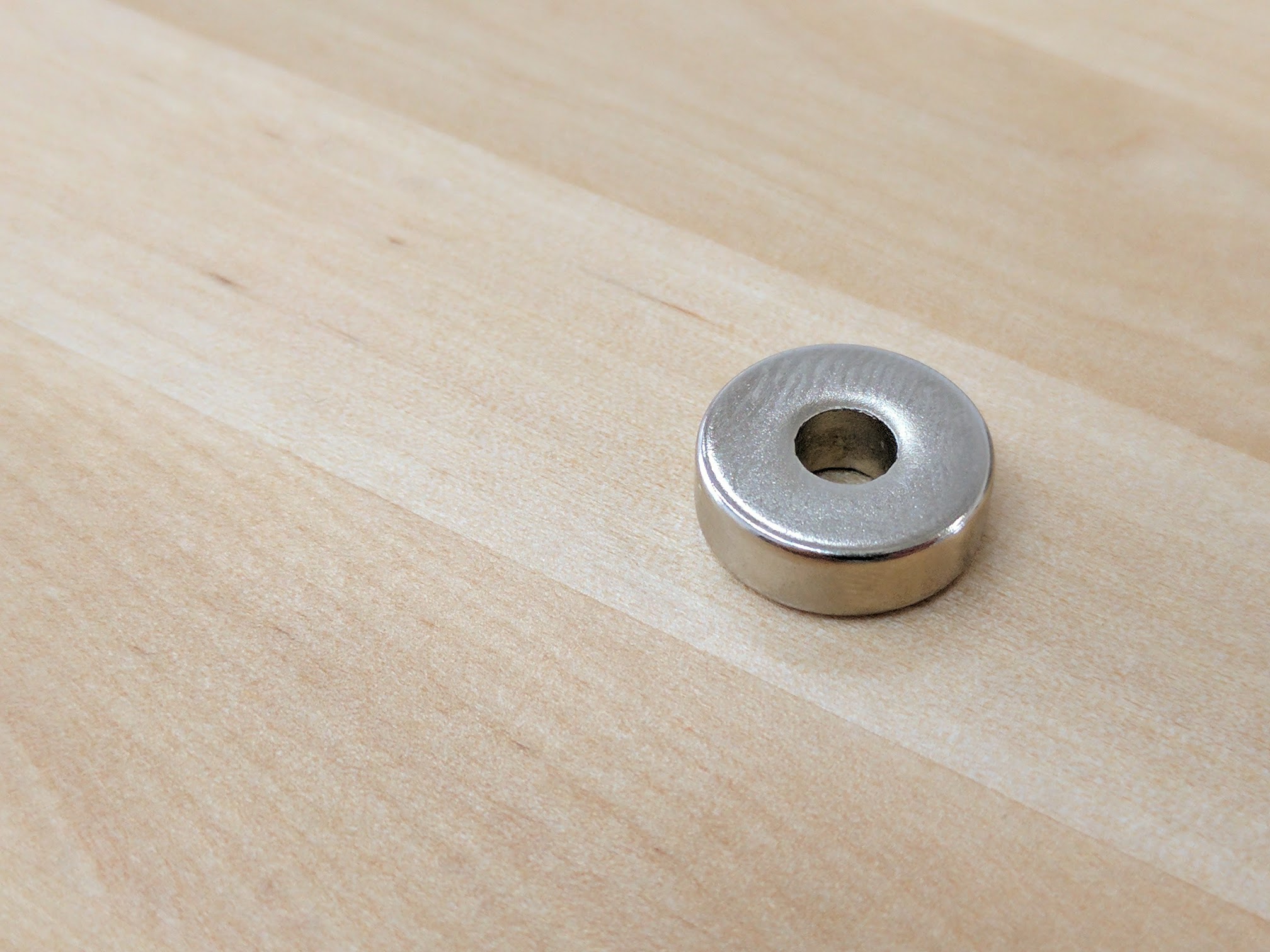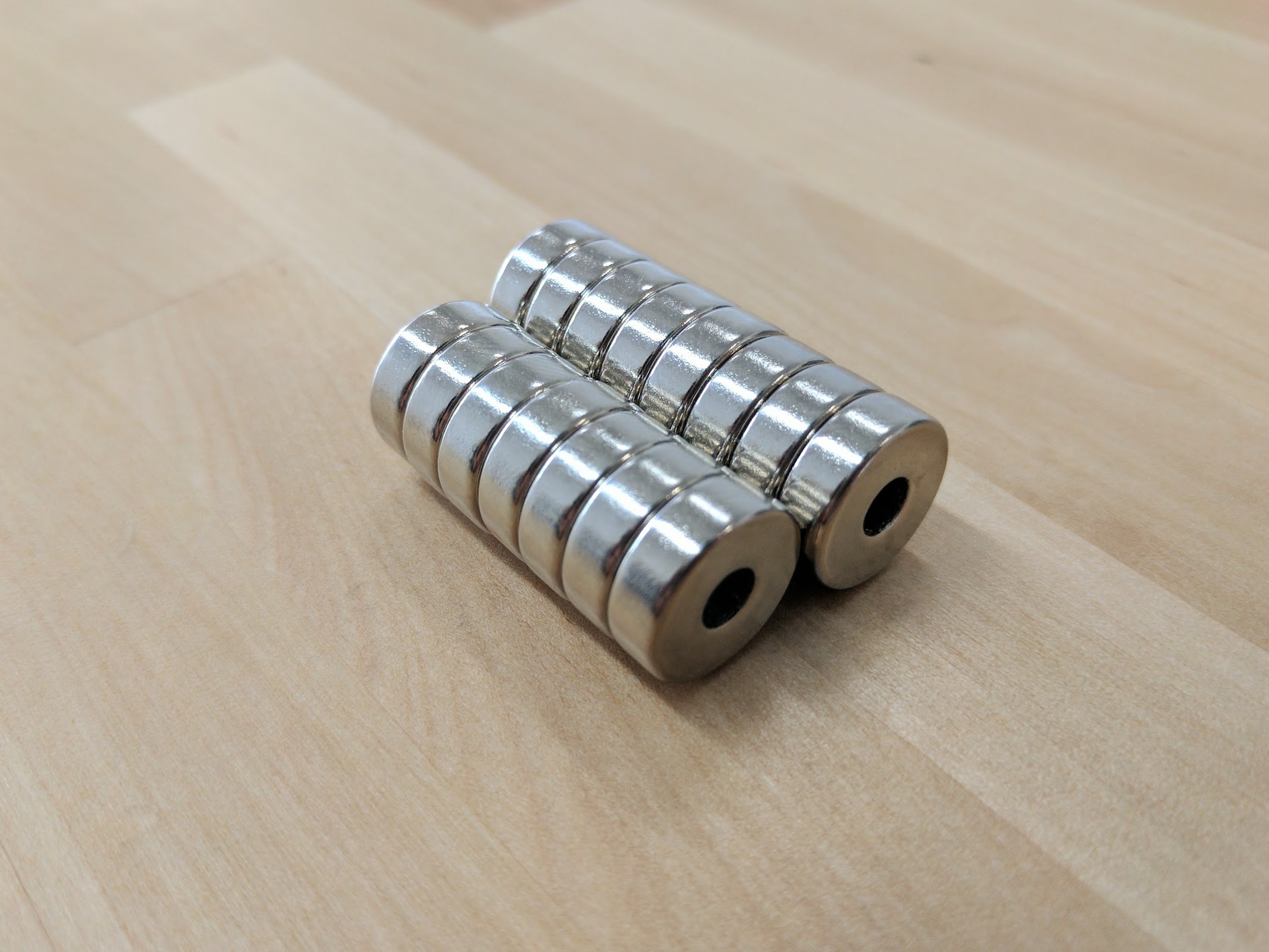 Specs
material
Neodymium (NdFeB)
coating
Nickle (Ni)
magnetization
Through ring
outer diameter
15mm
inner diameter
5mm
thickness
5mm
Price
$3.00
Quantity
Genesis - 15
Genesis

XL

- 15
CAD model
Onshape
Purchase
The FarmBot Shop
internal-part-name
Ring Magnet - Standard
rev
A
cost
$0.36
notes
Pre-assembled in Seeder, Watering Nozzle, Weeder, and Soil Sensor Tools. Quantity updated for production run 2.
Quantities may vary
Genesis and Genesis XL v1.6 kits shipped in January of 2022 included different quantities of this part than kits shipped after January 2022.