Weeder
Pre-assembly and packing instructions for the weeder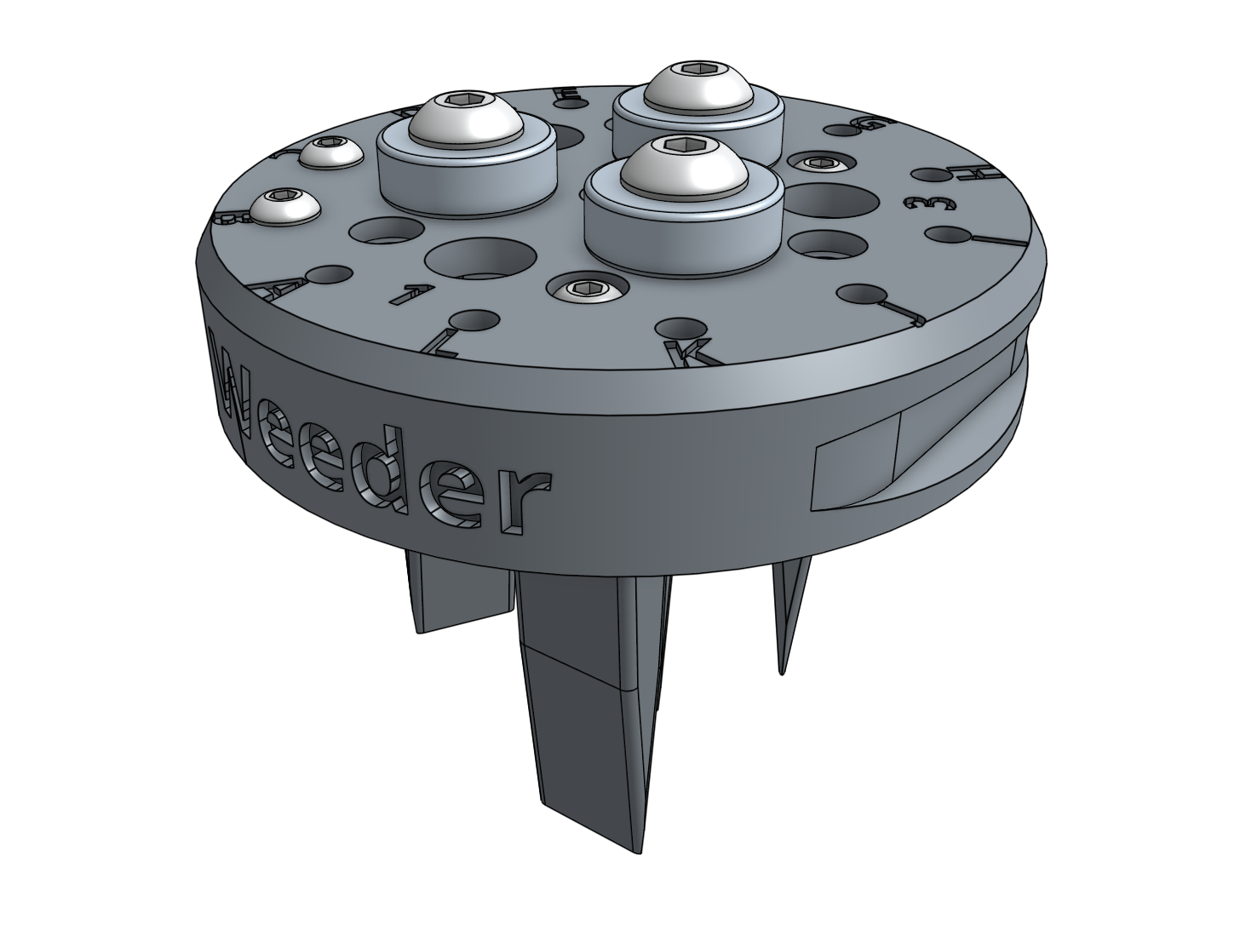 Component list
Component
Qty
Weeder
1
Medium Weeder Blade
4
M3 x 6mm Screw
4
Magnets
3
M5 x 16mm Screws
3
M5 Flange Locknuts
3
M3 x 12mm Screws
2
M3 Locknuts
2
Jumper Link
1
Weeder accessory bag:
- 3x M3 x 6mm Screws
- 4x Weeder Blades (Wide)
- 4x Weeder Blades (Narrow)
1
Weeder Box
1
Weeder Box Insert
1
Step 1: Install the basic tool hardware
Install the magnets and tool verification jumper link using the instructions in the basic tool hardware reference guide.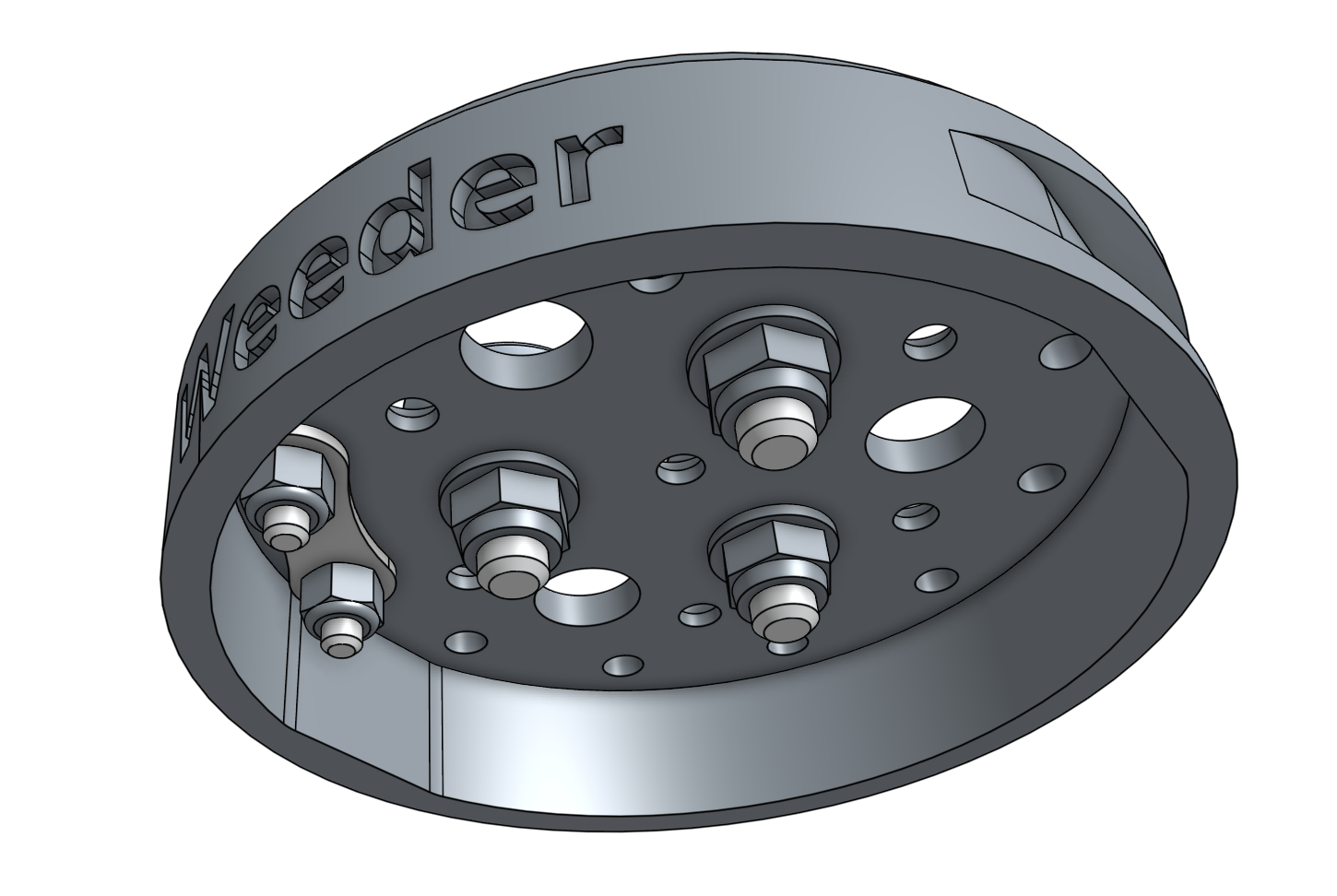 Step 2: Install the implements
Attach the four medium weeder blades to the weeder using M3 x 6mm screws.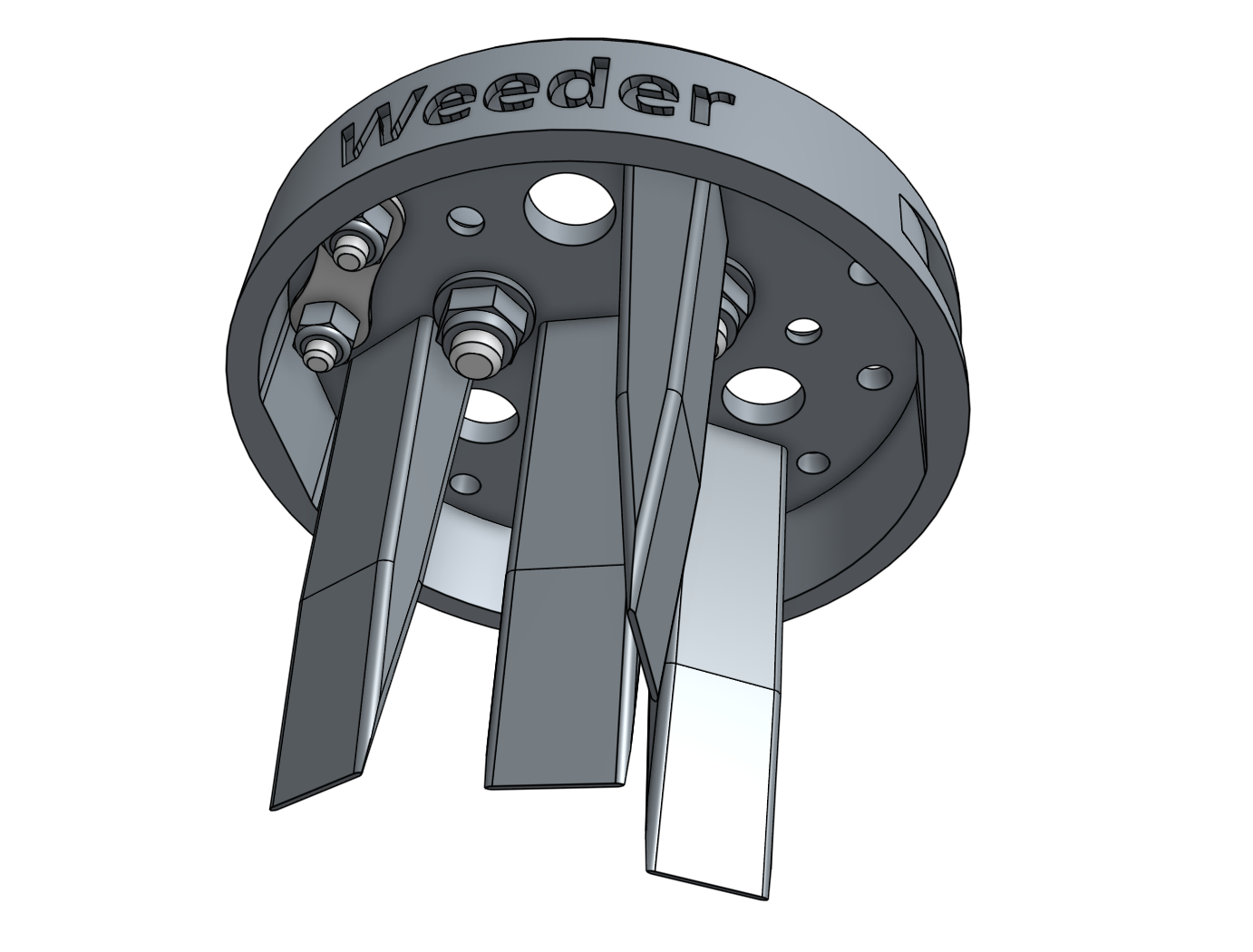 Step 3: Pack
Place the weeder box insert into the weeder box. Then insert the weeder accessory bag followed by the pre-assembled weeder. Close the lid.
Box specifications
| | |
| --- | --- |
| Box style | Top flap (standard FarmBot box design) |
| Inner dimensions (L x W x H) | 75mm x 75mm x 55mm |
| Outer dimensions (L x W x H) | 80mm x 80mm x 60mm |
| Material | Cardboard |
| Color | Brown |
| Printing | WEEDER.pdf |
| Fill | Cardboard insert |