Weeder
The weeding tool allows FarmBot to smash weeds into the ground, thereby killing them via mechanical disruption. The tool consists of a base component and interchangeable implements that allow you to customize the tool for your soil conditions and types of weeds.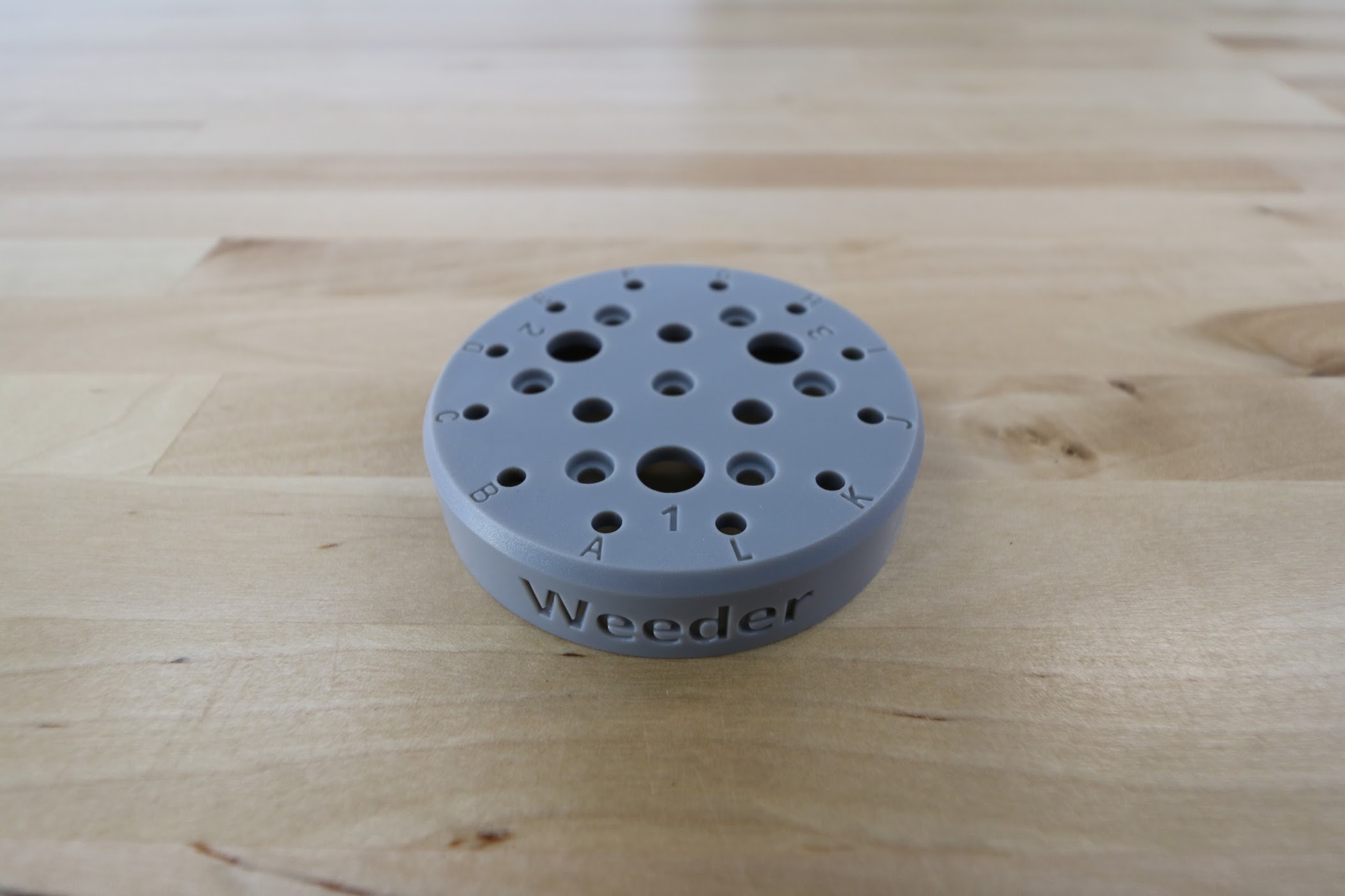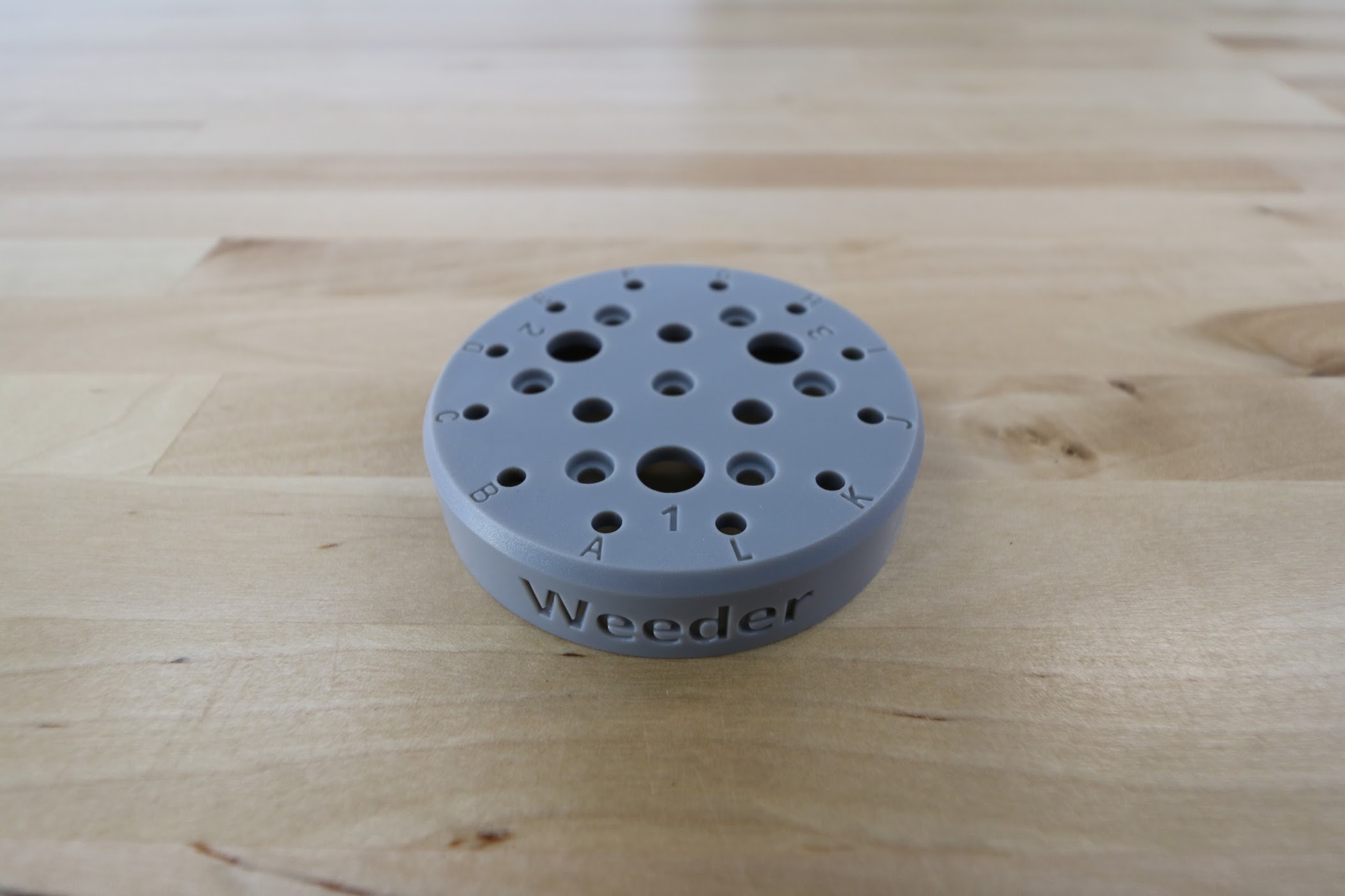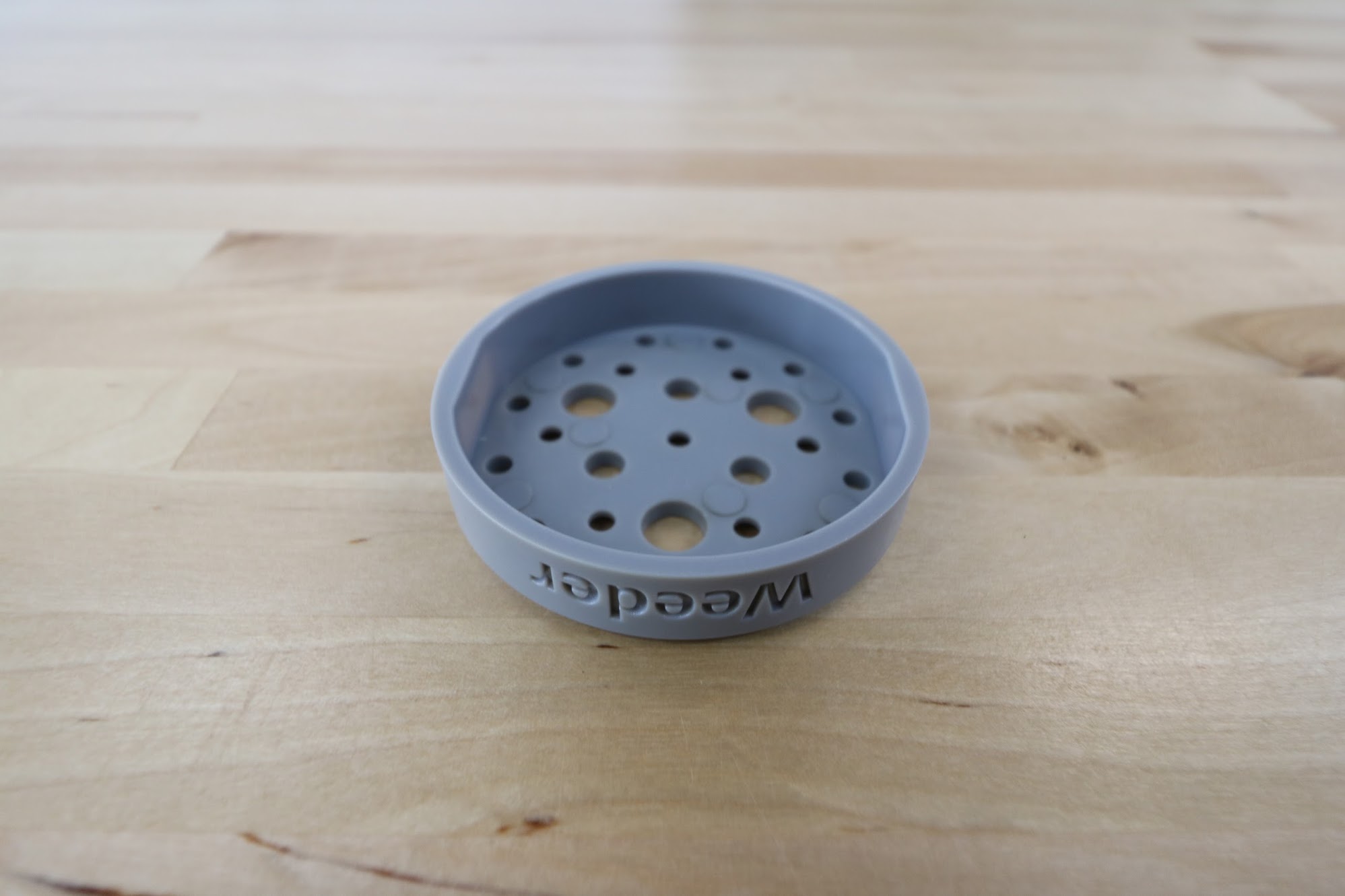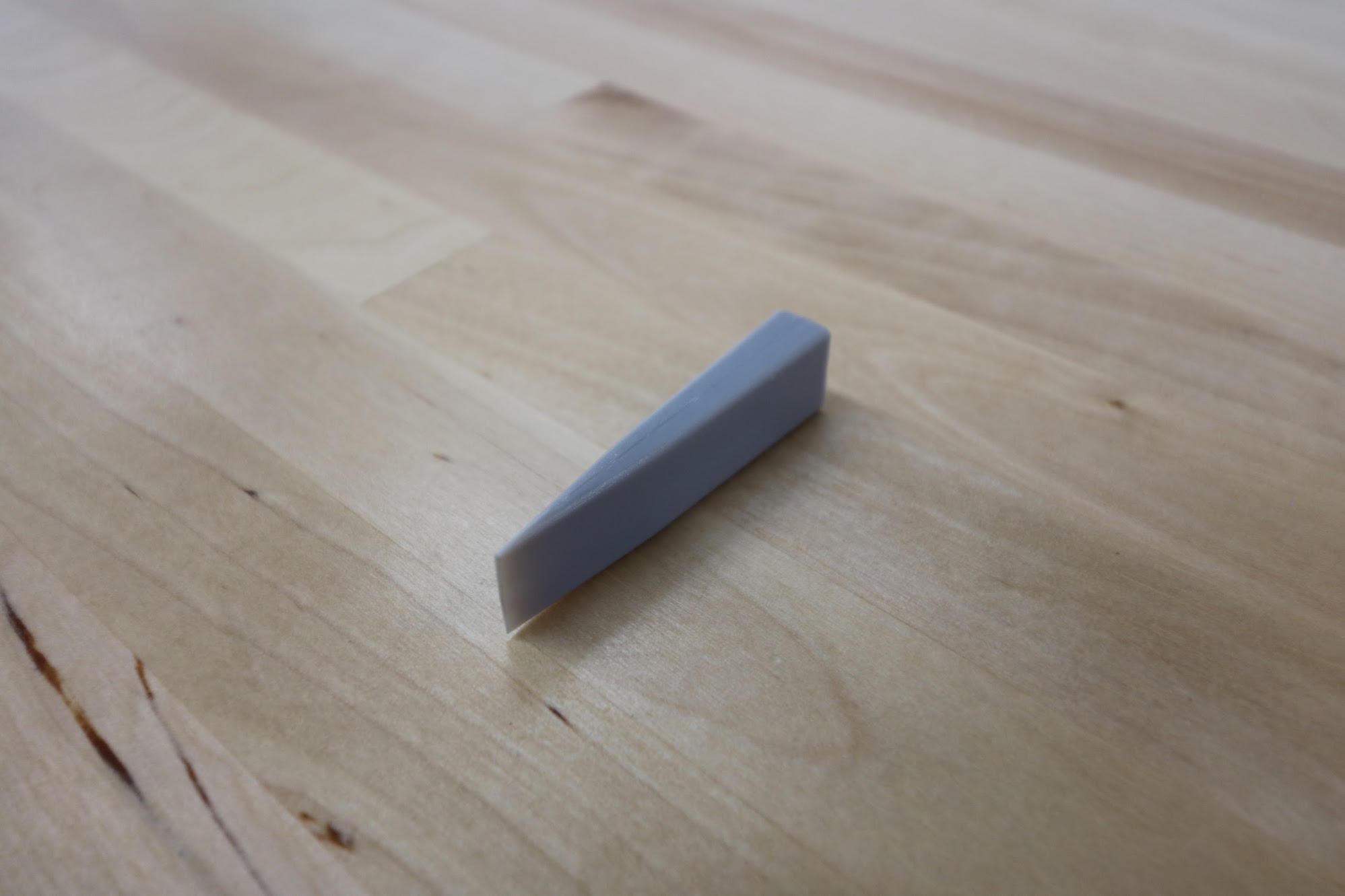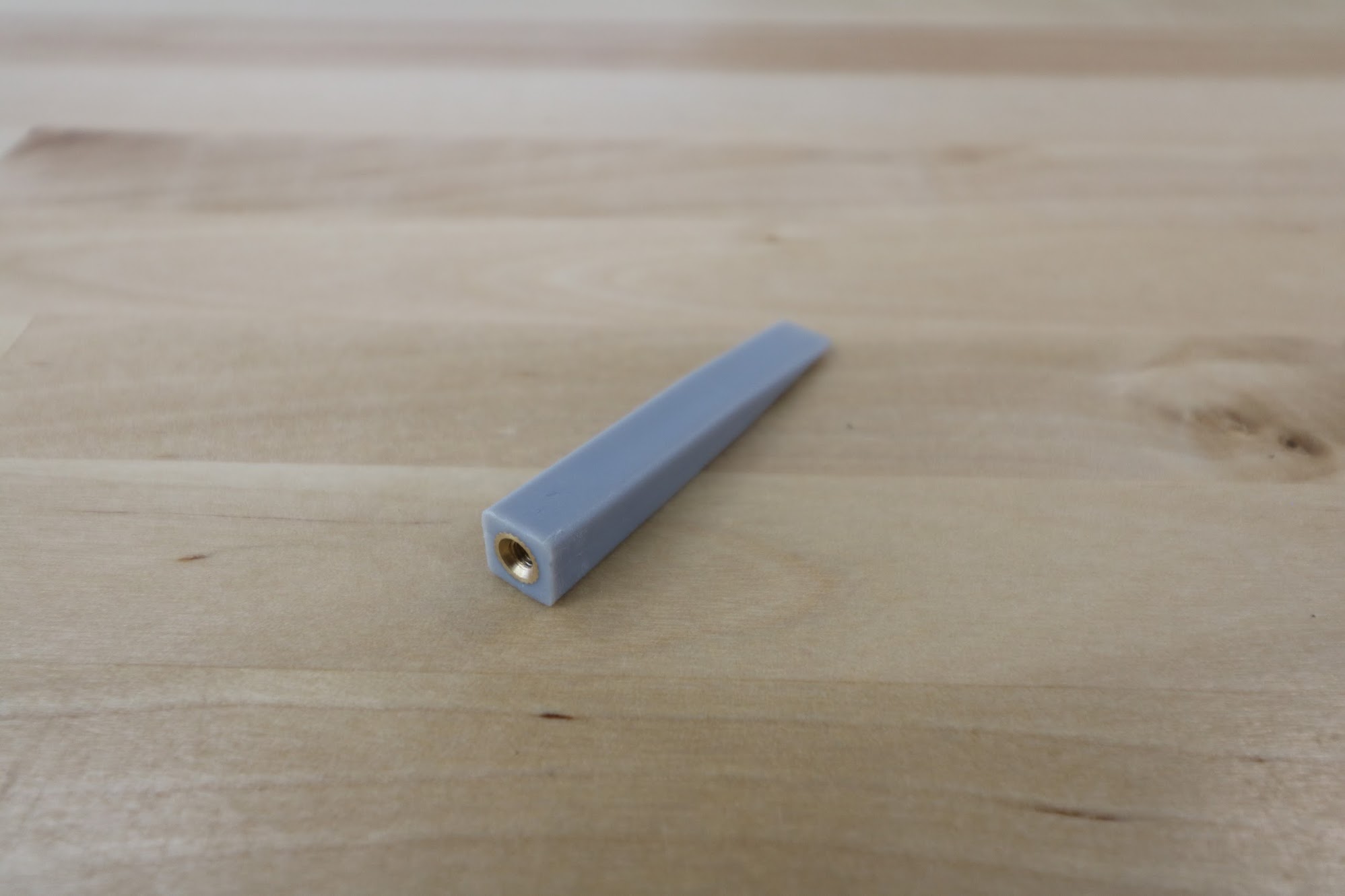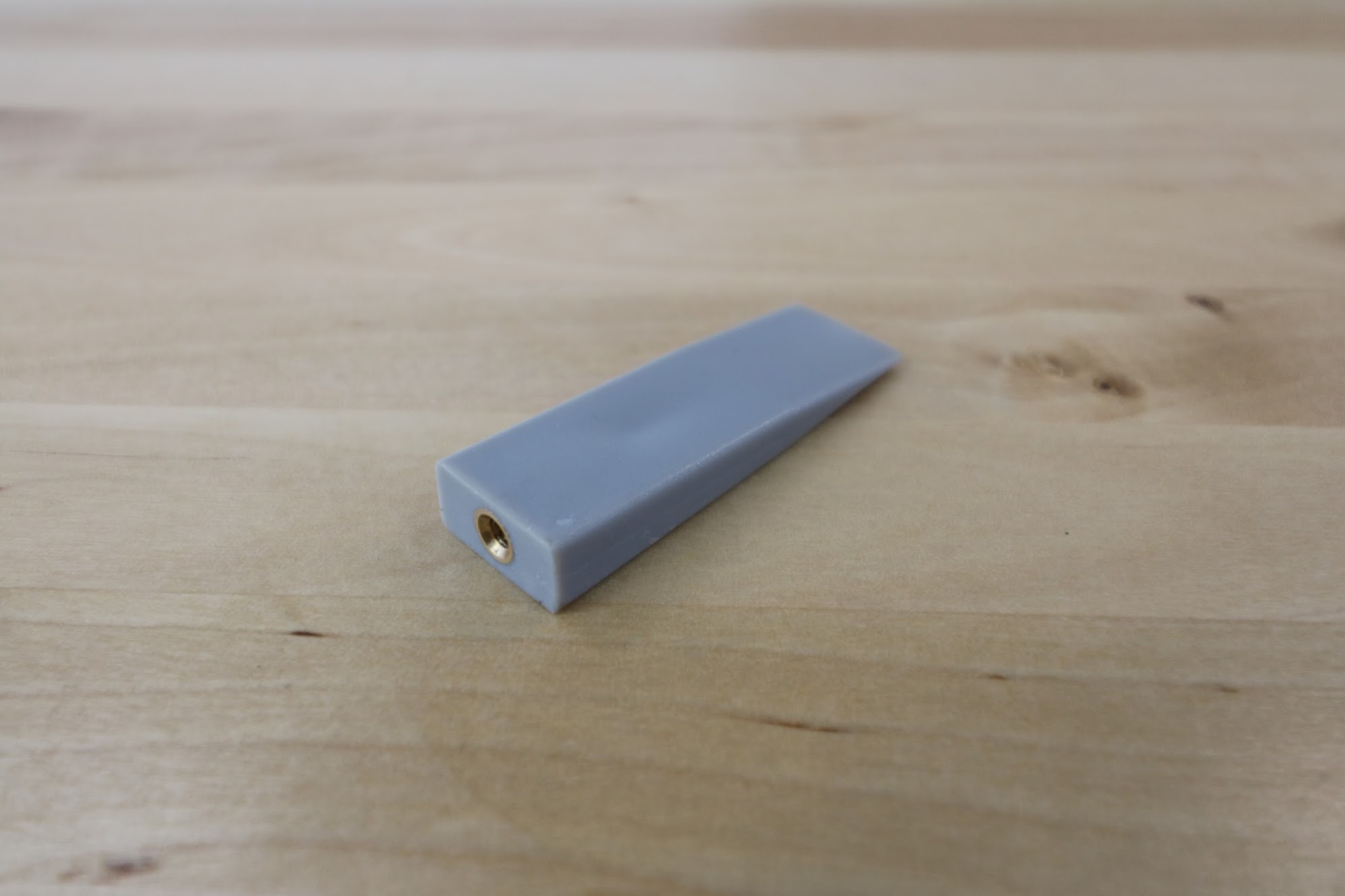 Specs
material
Gray UV stabilized ABS
Brass Inserts
M3 inserts on all blades
Price
$7.00
Quantity
Genesis - 1
Genesis

XL

- 1
CAD model
Onshape
Purchase
The FarmBot Shop
internal-part-name
Weeder
rev
A
vendor
LDO
cost
$1.60
component tests
Plastic Part Tests
notes
Weeder Rev A injection mold needs work - Remove ejector pin artifacts on bottom inside of part.