Pressure Regulator
This pressure regulator reduces the pressure from a municipal water supply down to 15 PSI (103 kpa, 1.03 bar) so that FarmBot can more easily control the amount of water it disperses.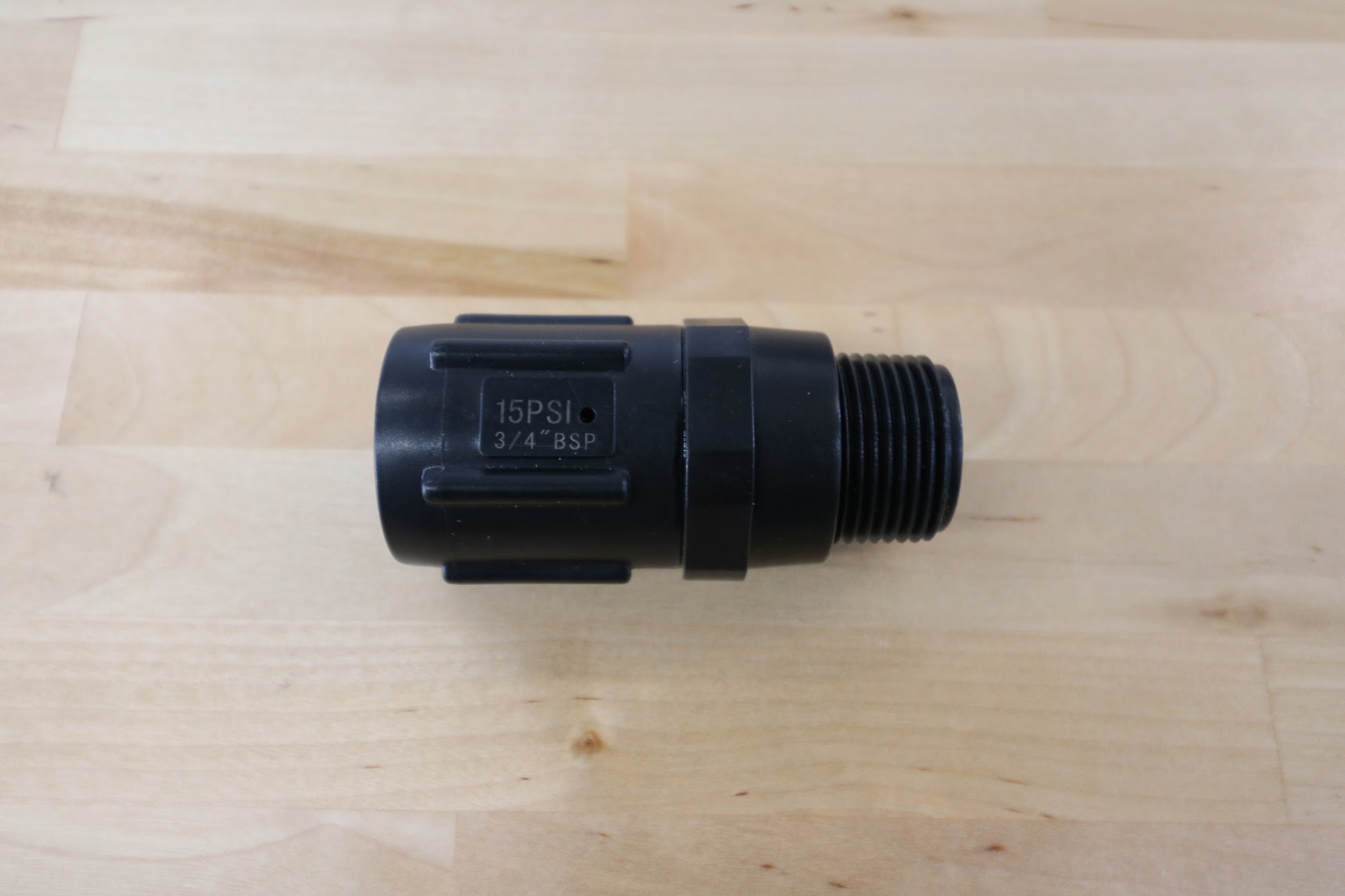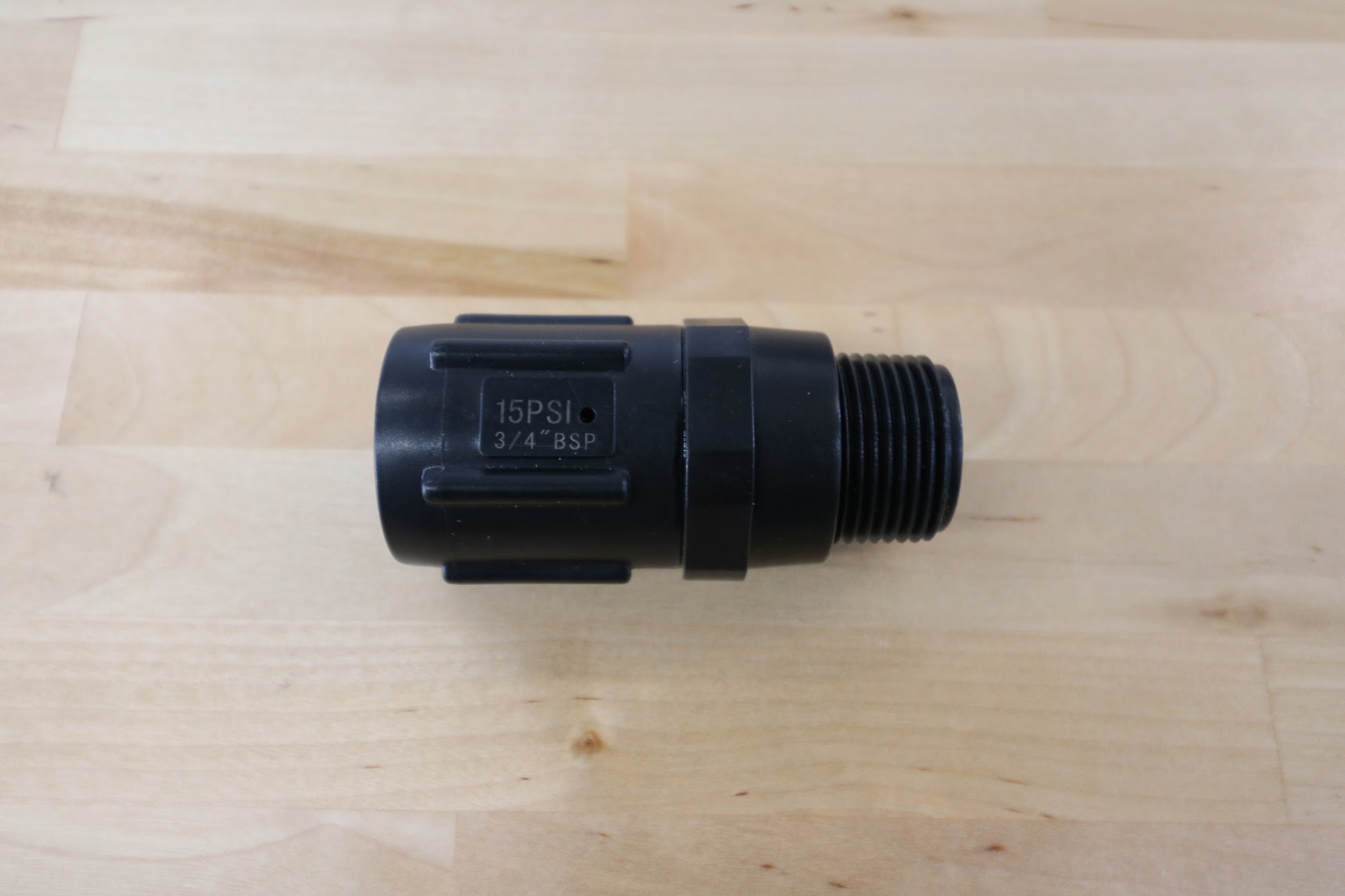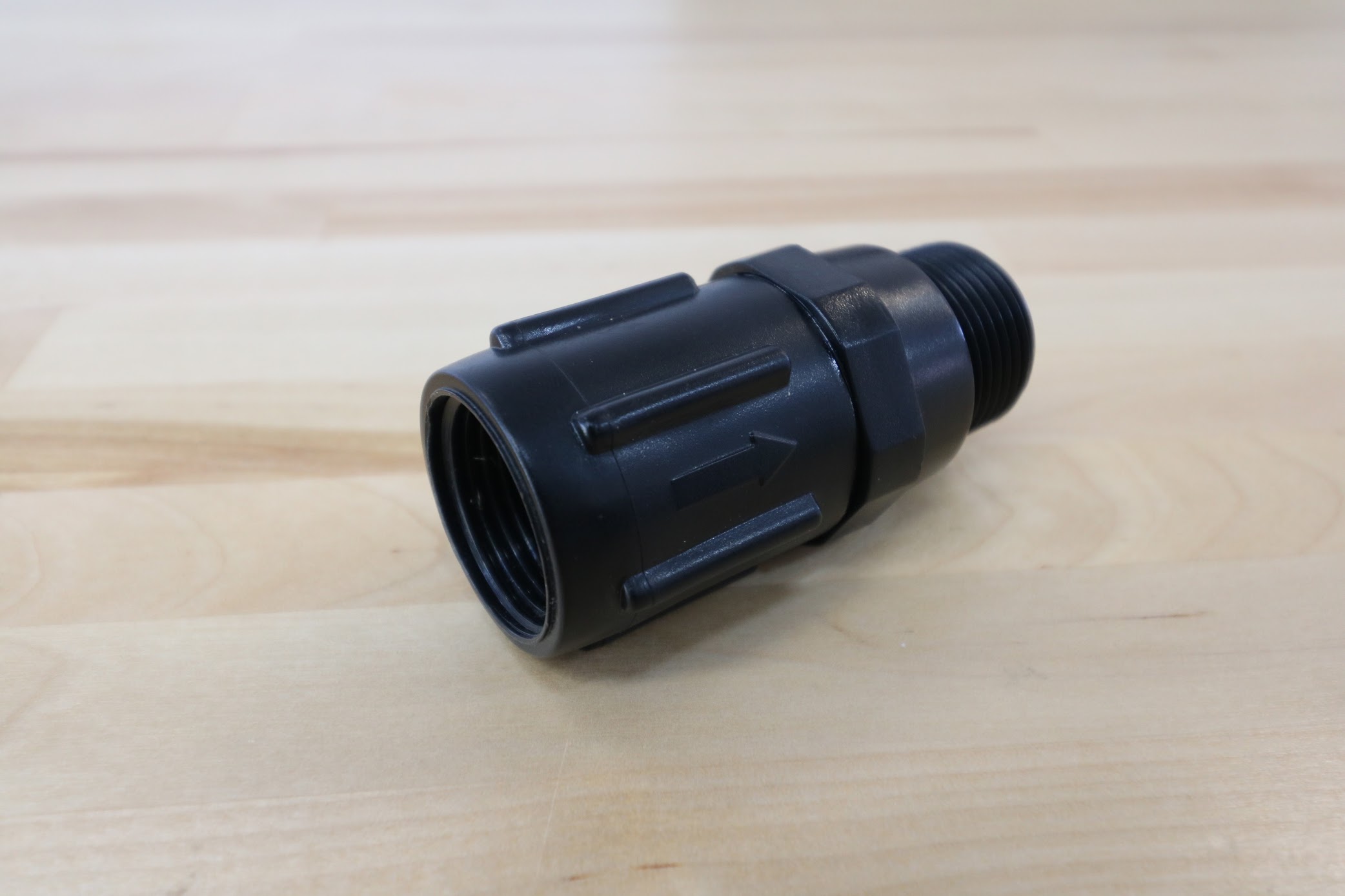 Specs
material
UV resistant plastic
inlet
3/4" female pipe thread (NPT)
outlet
3/4" male pipe thread (NPT)
color
Black
outer diameter
1.25 inches (31.75mm)
outlet pressure
15 PSI (103 kpa, 1.02 bar)
max input pressure
100 PSI (688 kpa, 6.88 bar)
rubber gasket?
Included
Price
$8.00
Quantity
Genesis - 1
Genesis

XL

- 1
CAD model
Onshape
Purchase
The FarmBot Shop
internal-part-name
Pressure Regulator - 15 psi, 3/4" NPT
vendor
LDO
cost
$1.10
notes
Includes pre-inserted rubber gasket.
Component tests
| Test | Description | Target | Tolerance |
| --- | --- | --- | --- |
| Threads | Connect a solenoid valve and NPT to barb adapter onto the pressure regulator. | Mating parts should connect as expected | N/A |
| Rating | Inspect the part's printed pressure rating | 15 PSI | N/A |
| Color | Inspect the part's color | Black | N/A |